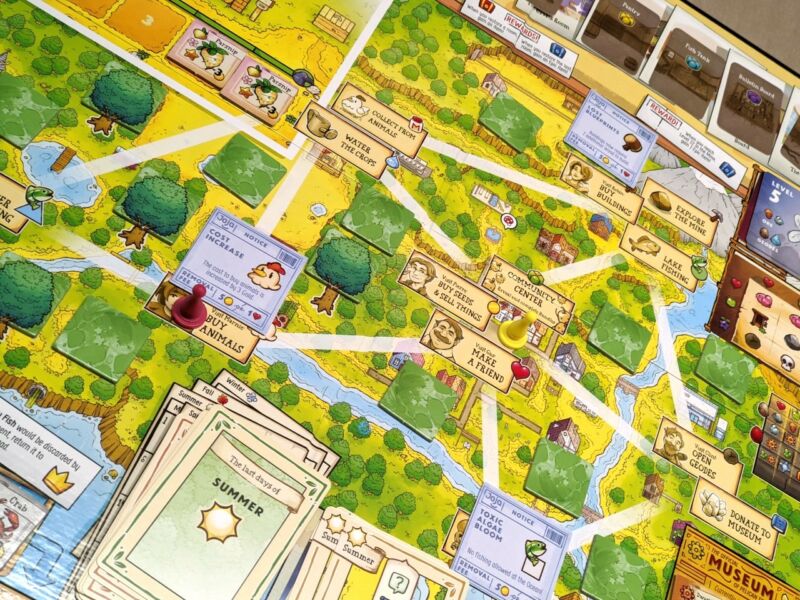 Welcome to Ars Cardboard, our weekend look at tabletop games! Check out our complete board gaming coverage at cardboard.arstechnica.com.
Stardew Valley: The Board Game was a surprise February announcement. Somehow this colorful collaboration between Cole Medeiros and Stardew Valley's sole developer Eric Barone was kept hush-hush for two years. When it was finally announced, it sold out quickly.
Given the long development time and the obvious demand, expectations were high for this cardboard adaptation to deliver on its potential. Unfortunately, there's a few sticks and crumpled refuse mixed in with the game's gifts of starfruit and ore.