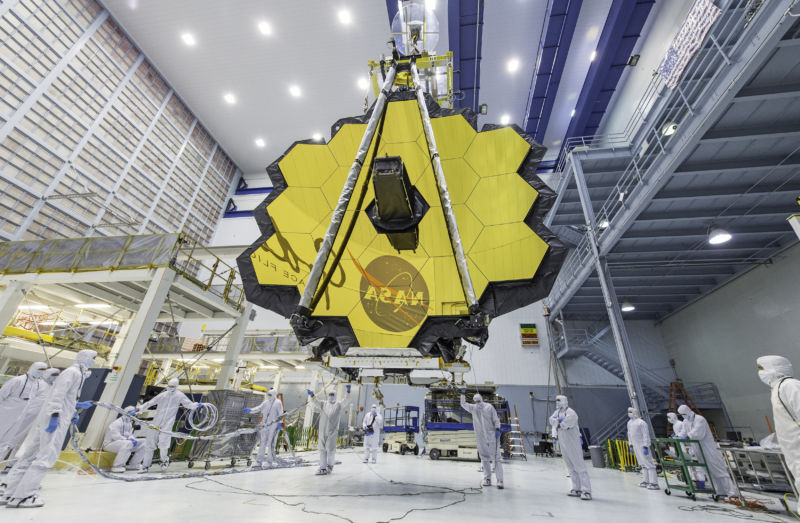 The James Webb Space Telescope won't launch as scheduled on Halloween this year—which is definitely a trick rather than a treat for the space community. However, the delay may only be a few weeks.
Last summer, NASA and the European Space Agency (ESA) set an October 31, 2021, launch date for the $10 billion telescope. The instrument, which is the largest science observatory ever placed into space, will launch on a European Ariane 5 rocket from a spaceport in French Guiana. Now, however, three considerations have pushed the launch into November or possibly early December.
During a press briefing with reporters on Tuesday, the telescope's director for launch services, Beatriz Romero, said that there are a "combination of different factors" to consider when setting a new launch date. These factors include shipment of the telescope, the readiness of the Ariane 5 rocket, and the readiness of the spaceport in South America as well. Romero said she did not expect to identify a new launch date until later this summer or early fall.