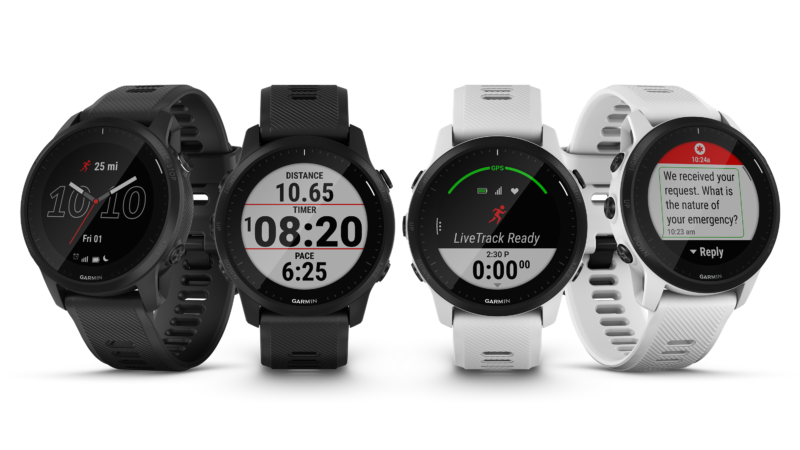 Garmin just announced the new Forerunner 945 LTE and Forerunner 55 running smartwatches, and I know what you're thinking: "Garmin finally caved and made a full-blown, cellular-connected smartwatch!"
Not quite. The new device does have LTE connectivity, which requires a monthly subscription of either $5.99 (with an annual contract) or $6.99 (with no annual contract), but the feature is exclusively for enhanced safety tracking and activity sharing.
These enhanced functions enable you to receive audio and text messages from chosen contacts via a shared link during activities, as well as two-way text communication with Garmin's 24/7 emergency services, in case of an event. But beyond that, you cannot send or receive calls or texts without your phone.