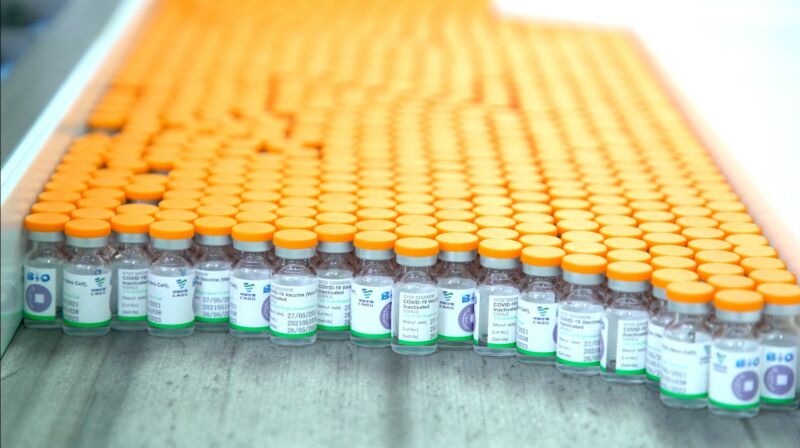 Despite a sluggish start, China is now vaccinating its people against COVID-19 at an impressive clip, currently averaging nearly 20 million doses administered per day. As of Friday, the country had given more than 720 million vaccinations since mid-December, with nearly 400 million of those were given in May alone.
The dramatic ramp up comes at an awkward time, however. Early adopters of China's vaccines have seen dramatic surges in COVID-19 cases—despite high vaccination rates—and are now backing away from the country's offerings.
In Bahrain, for instance, officials are now offering high-risk people who have already received two doses of China's Sinopharm vaccine a third vaccine dose—but one made by Pfizer-BioNTech. The apparent vote of no confidence by officials is striking: Bahrain was one of the first countries to back and rollout Sinopharm's vaccine, and it has had a highly successful vaccination campaign. Nearly 58 percent of the Persian Gulf country has received at least one dose of a vaccine, and most of the vaccines given in Bahrain are from Sinopharm. But the country is now seeing its worst wave of COVID-19 yet and the government has recently issued a two-week lockdown to try to get transmission under control.