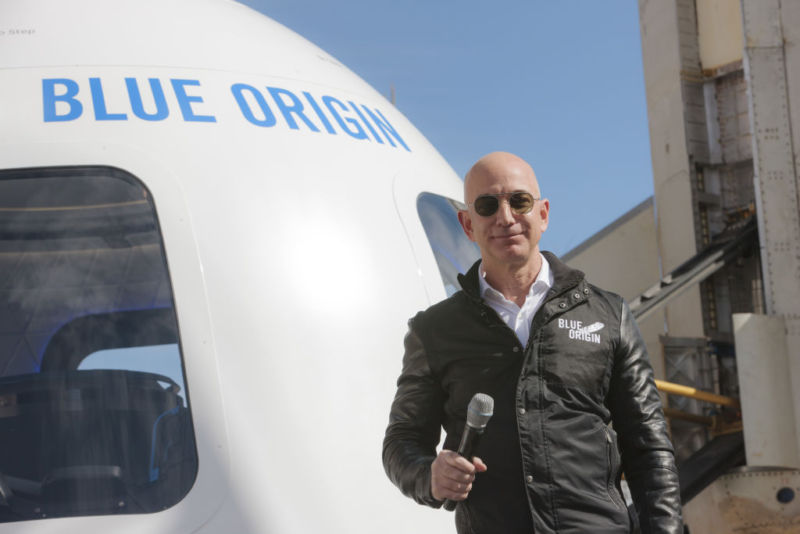 Amazon founder Jeff Bezos has revealed on Instagram that he plans to fly on Blue Origin's first human spaceflight next month.
"I want to go on this flight because it's a thing I've wanted to do all my life," Bezos, the richest person in the world, said in a post published Monday morning. "It's an adventure. It's a big deal for me."
Bezos said he invited his younger brother, Mark, whom he described as his best friend, to go along. The two brothers will join the winner of an auction for a third seat on the flight, which is set to take place on July 20 of this year. Bidding for this seat is already at $2.8 billion but is likely to go higher during a live auction on July 12. Proceeds from this auction will be donated to Blue Origin's foundation, Club for the Future.