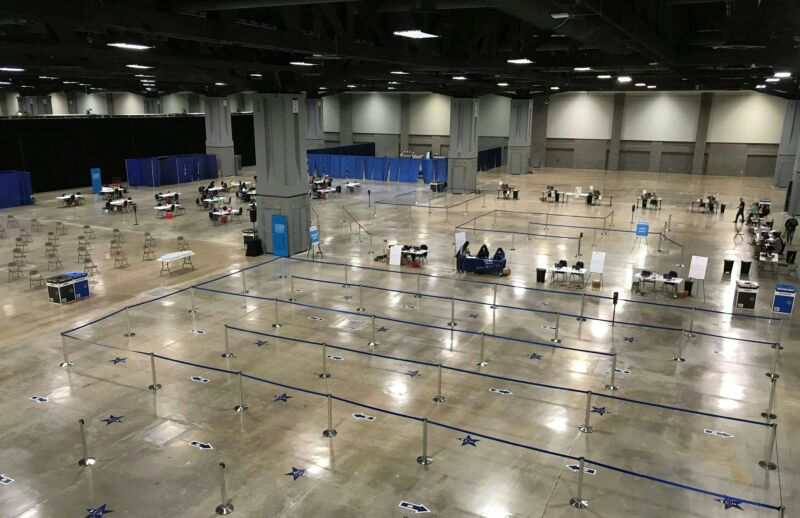 The rate of COVID-19 vaccinations in the US has now slowed to a crawl after weeks of decline in the number of doses given out each day. The continued trend threatens to further drag out the devastating pandemic. It also now imperils a goal set just last month by President Joe Biden to have 70 percent of American adults vaccinated with at least one dose by July 4.
On Monday, the country's seven-day average of doses administered per day was again below 1 million, where it has been now for several days. The average hasn't been this low since January 22. In mid-April, the average peaked at nearly 3.4 million doses a day, following a record of over 4.6 million doses administered in a single day.
With less than a month to go until Independence Day, there's a real possibility that the US will fall shy of Biden's 70-percent goal. Currently, about 63.7 percent of adults in the country have received at least one dose. But a chunk of daily doses are now going to adolescents ages 12 to 17, who became eligible for vaccination last month. And total vaccination numbers are still on a significant decline. If current trends hold, the US may only have about 67 percent of adults vaccinated with at least one dose by the Fourth of July, according to one analysis conducted by USA Today.