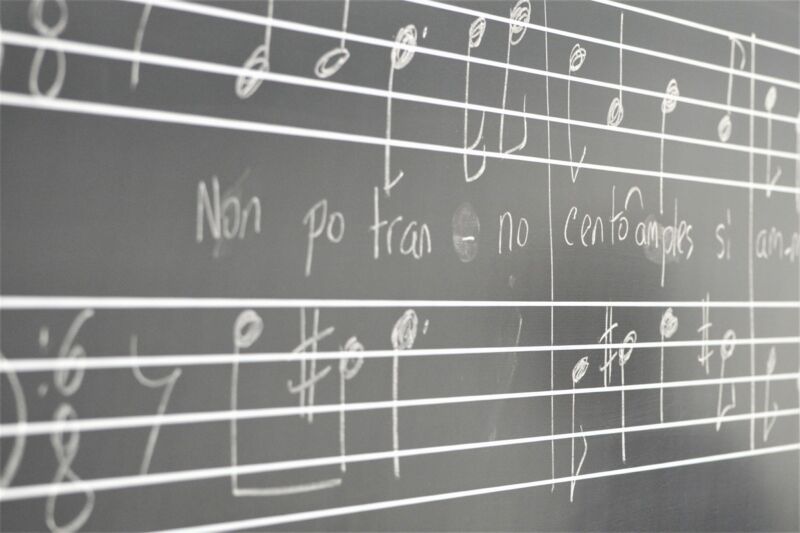 Penn State musicologist Marica Tacconi wasn't planning on discovering forged music books when she started her sabbatical research at the Biblioteca Nazionale Marciana in Venice in 2018. But when she encountered an embellished, leather-bound music book ostensibly from the 17th century, something about it struck her as off. Subsequent analysis showed that her instincts had been right: the book was an early 20th-century forgery, as were two other music books, supposedly from the same period, that she examined in the collection. Tacconi gives a full account of her investigations in a recent paper published in the Journal of Seventeenth Century Music.
The Marciana Library acquired the music books—catalogued as MSS 740, 742, and 743—in 1916 and 1917 from a musician and book dealer named Giovanni Concina. But before Tacconi undertook her analysis, the books had neither received much scholarly attention nor been studied as a set.
At first glance, the books appear genuine enough. Per Tacconi, the worn leather and the paper look and feel authentic, as does the music calligraphy. They exhibit the mild deterioration and occasional wormhole one would expect with 17th-century tomes. MS 740 bears the coat of arms of the influential Contarini family in the bottom margin and again at the end of the manuscript. MS 742 is a bit smaller, with richly decorated pages, including illuminated initial capital letters for each composition. There is a bookplate on the first flyleaf for Caterina Dolfin, a prominent late-18th-century figure in Venice who hosted salons and intellectual soirees. MS 743's binding and ornate style are nearly identical to MS 742, and the first page also features the Contarini coat of arms.