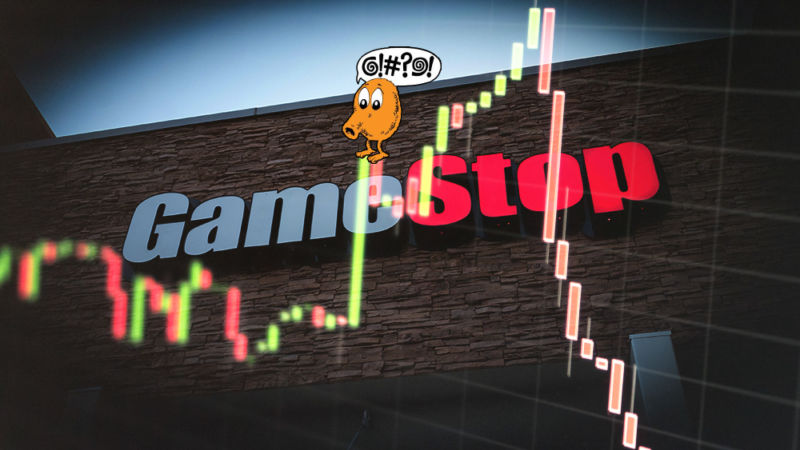 GameStop's stock price is approaching the historic highs it reached during the zenith of its meme-stock volatility in January. The stock's steady increase over the last months comes as the company prepares to announce its quarterly earnings after the market closed Wednesday evening. Shareholders, meanwhile, officially elected Chewy co-founder Ryan Cohen as chairman of the board.
As of Wednesday afternoon, GameStop stock is trading at around $325 per share, up nearly 10 percent from a Tuesday closing price of $300. That number is off just a bit from the stock's all-time high closing price of $347.51 on January 27 (though the stock spiked very briefly at an all-time high of $483 in intra-day trading on January 28). Today's close could easily approach or surpass the January 29 closing price of $325, which was the stock's second highest in history.
After the historic highs of January, GameStop stock plummeted to under $60 per share by the time February rolled around, and it sank as low as $40.59 by February 19, just after it was a central subject in a House Committee on Financial Services hearing. By early March, though, enthusiastic retail investors had once again bid the price up to around $260, after which it slowly sank back down to a recent minimum of $143.20 just a month ago.