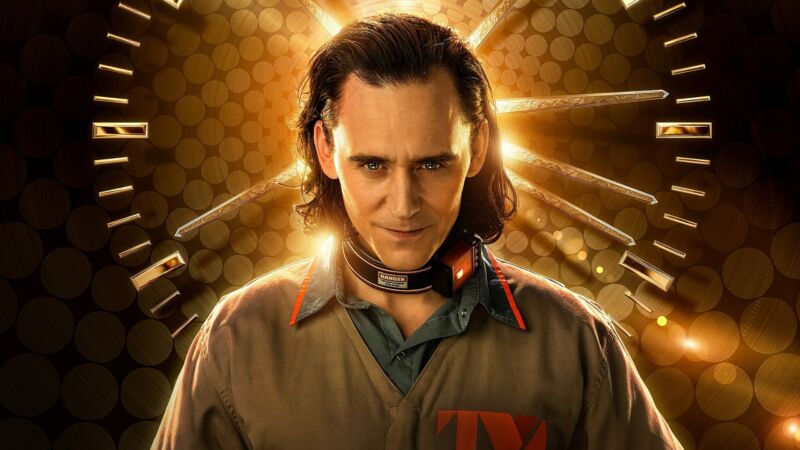 It's hard to write a killer TV pilot that compels viewers to come back for more. You have to establish a fictional world, introduce the main characters and core premise, and set up a compelling trigger for the subsequent chain of events—all without making things seem frenetic or incoherent and without employing labored explanatory riffs. That's true even in the case of a well-established fictional universe like the MCU. Fortunately, the first episode of Loki, Marvel's new series reviving Tom Hiddleston's beloved Asgardian trickster god, mostly gets it right—even if it does occasionally lapse into lecturing narrator mode ("talky, talky").
(Only mild spoilers below, with a bit of spoiler-y speculation below the gallery.)
We all remember that scene in Avengers: Endgame when a 2012 version of Loki snags the tesseract containing the Space Stone and vanishes through a portal. That's where the series opens, with our trickster materializing in the middle of Mongolia's Gobi Desert, much to the bemusement of a gaggle of locals. It's not long before another portal opens to bring forth a team of armed guards who "arrest" Loki on behalf of an entity known as the Time Variance Authority (TVA). TVA agents are the so-called "custodians of chronology" in the MCU, monitoring violations to the timeline. Catch their attention by trying to change history, and you just might meet the wrong end of the Retroactive Cannon (Ret Con) and have your entire history deleted from the historical timeline.