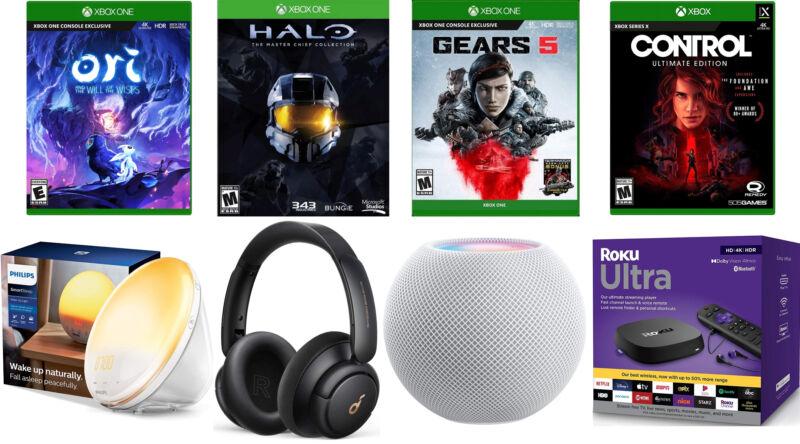 Today's Dealmaster is headlined by the return of Microsoft's annual "Deals Unlocked" sale, which brings discounts on a number of Xbox and PC games at both the Microsoft Store and a handful of outside retailers. The promotion kicked off earlier this week, ahead of Microsoft's E3 2021 conference on June 13, and runs through June 17.
Much like we did with Sony's PlayStation summer sale last month, we've combed through all 554 offers advertised in Xbox's sale to find the most attention-grabbing, actual deals of the bunch. You can find the full list of them below. In general, most of the discounts here aren't the absolute lowest we've tracked, but there are still plenty of worthwhile games priced lower than we typically see throughout the year.
Among the highlights are Halo: The Master Chief Collection and Gears 5 both marked down to $10; the excellent 2D platformers Ori and the Will of the Wisps and Ori and the Blind Forest bundled together for $17; the first notable discount we've seen on the Xbox version of MLB The Show 21; the Ultimate Edition of our 2019 game of the year Control available for $16; and various older yet worthwhile titles priced below $10, including Titanfall 2, The Witcher 3, Sleeping Dogs, Hellblade, and more. Perhaps unsurprisingly, many of these games are also available as part of an Xbox Game Pass subscription; as part of the sale, Microsoft is still pushing the aggressive "three months for $1" promotion for new subscribers that we highlighted last month.