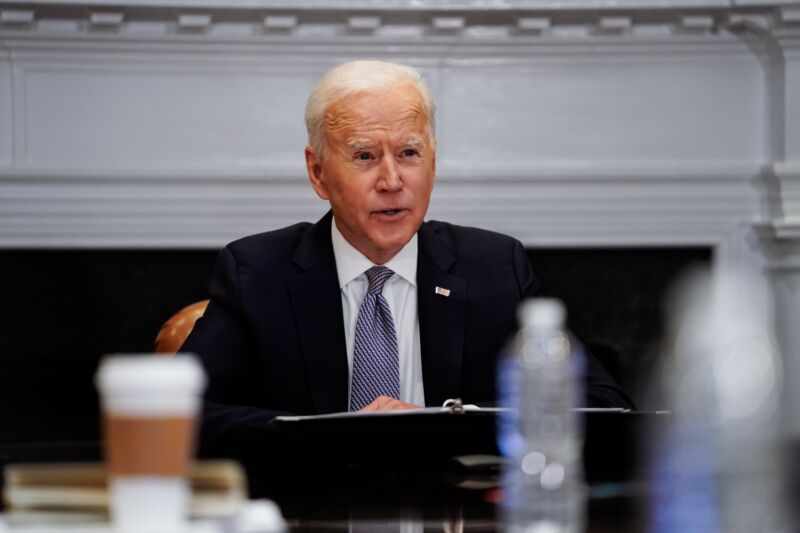 President Joe Biden's failure to break the Federal Communications Commission's 2-2 partisan deadlock is reaching a "critical point," 57 advocacy groups wrote in a letter to Biden and Vice President Kamala Harris Friday.
Nearly five months after his inauguration, Biden has not yet nominated a Democratic FCC commissioner to fill the empty fifth slot. Democrat Jessica Rosenworcel has been leading the commission as acting chairwoman, but she lacks the majority needed to do anything opposed by the FCC's two Republicans, such as reinstating net neutrality rules and reversing former Chairman Ajit Pai's deregulation of the broadband industry. Even a step like raising the FCC's broadband-speed standard—which hasn't changed in over six years—will likely require a party-line vote because Republicans prefer a low speed standard for the FCC's annual report on how many Americans lack modern broadband access.
In early April, over 100,000 people signed a petition urging Biden to quickly break the FCC deadlock. Advocacy groups are frustrated that they are still waiting. Why Biden is taking so long is unclear.