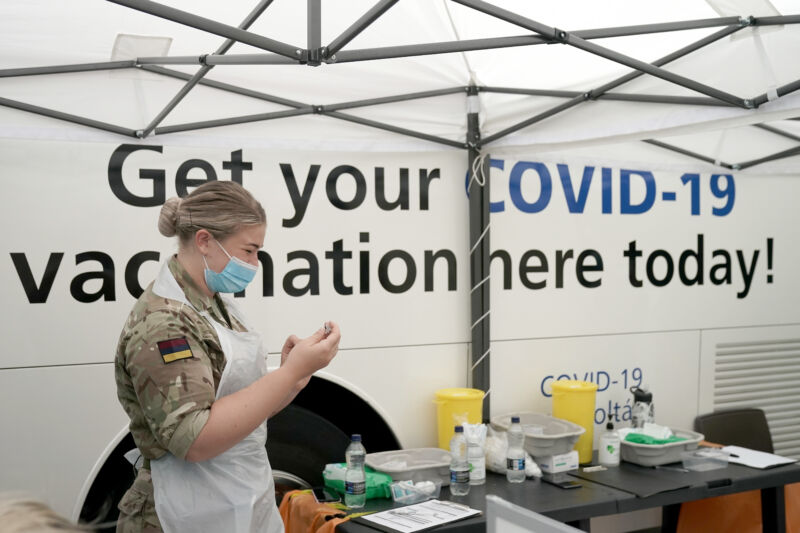 By many metrics, the US is currently doing relatively well against the pandemic coronavirus. National tallies of cases, hospitalizations, and deaths are all at lows not seen since early last year. Several states have hit the goal of having 70 percent of adults vaccinated with at least one dose, and many areas are easing or lifting health restrictions in response to squashed transmission levels.
But those hard-fought gains are accompanied by a grim milestone today: the national death toll reached 600,000. That's roughly the population size of Milwaukee or Baltimore. And experts are voicing concerns that the state of the pandemic could once again take a turn for the worse in the US.
New threat
The menacing coronavirus variant B 1.617.2 first seen in India—now dubbed Delta by the World Health Organization—is spreading rapidly around the globe, including in the US. It is estimated to be even more contagious than the worrisome B.1.1.7 variant first seen in the UK. That variant, now dubbed Alpha, is estimated to be about 50 percent more transmissible than the original coronavirus that mushroomed out of Wuhan, China, at the start of 2020. Delta is estimated to be 50 percent to 60 percent more contagious than Alpha.