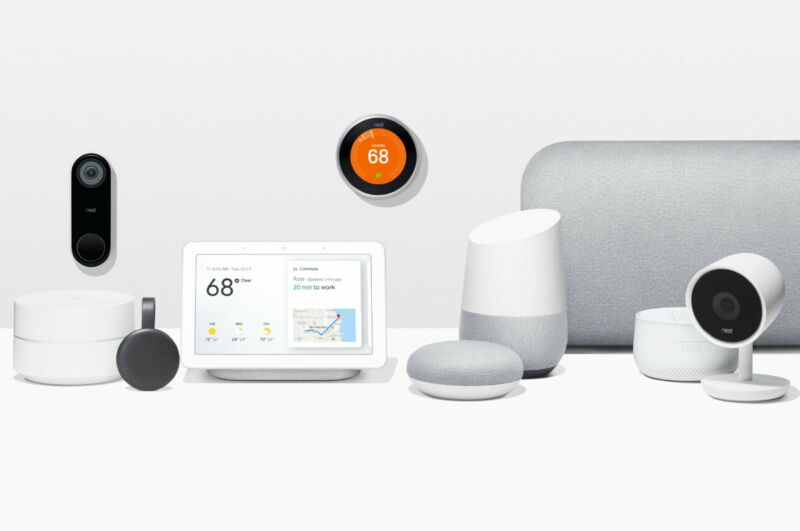 Google's latest blog post finally gives a minimum public support timeline for all its "Google Nest" smart home products. The company has committed to supporting all Google Nest products with "critical bug fixes and patches" for at least five years.
Inconsistent branding means that it has been tough to pin down Google's definition of "Google Nest" products, but the company now has a support page that helpfully spells out every included model. Today's announcement applies to the Nest Audio speakers, Nest Hub smart displays, Nest Thermostats, Nest Protect smoke detector, Nest cameras, Nest Wi-Fi, the discontinued Nest Secure alarm system, the Nest x Yale lock, and less obvious devices like the Google Home smart speakers (which were replaced by Nest Audio), Google Wi-Fi (replaced by Nest Wi-Fi), and the entire Chromecast line, including the new Google TV dongle.
Anything on this list could last longer than five years, but a few notable products will be hitting the end of their guaranteed support timelines soon. The original Google Home smart speaker, which launched in 2016, will hit the end of its guaranteed life in November of this year, while the Home Mini and the discontinued Home Max could be shut down as early as late next year. Dumb speakers can last for decades, so hopefully these products will get better than bare-minimum support.