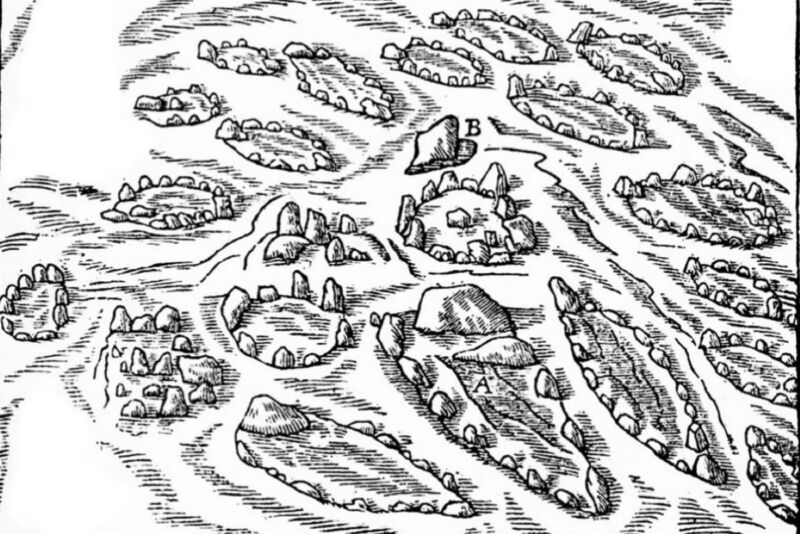 In 1650, a Danish physician and antiquarian named Ole Worm conducted the first survey of a Viking cremation burial site known as the Kalvestene. Worm created a map of the locations of all the "ship settings"—stones arranged in the shape of vessels—marking the graves. Now, a team of archaeologists has compared its own detailed surveys with Worm's original illustrations and may have discovered two new ship settings that are consistent with that centuries-old survey, according to a recent paper published in the Journal of Island and Coastal Archaeology.
Vikings typically buried their dead, along with the deceased's material possessions, within a wooden ship. They then covered the grave with dirt to create a raised earthen mound. The Kalvestene, on a small island called Hjarnø, is one of about 25 such sites in Denmark. Even though it's a relatively small grave field, the Kalvestene (literally translated as "the calf stones") was nonetheless well-known in the region. It is first mentioned in the 12th-century treatise Gesta Danorum ("The History of the Danes" or "Deeds of the Danes") by Danish theologian Saxo Grammaticus, and there are many other references throughout medieval and early modern texts.
"It's such an interesting site, and the fact that it is referred to in medieval sources—when other, larger monuments aren't—demonstrates it was a significant site, too," co-author Erin Sebo of Flinders University in Adelaide, Australia, told Ars.