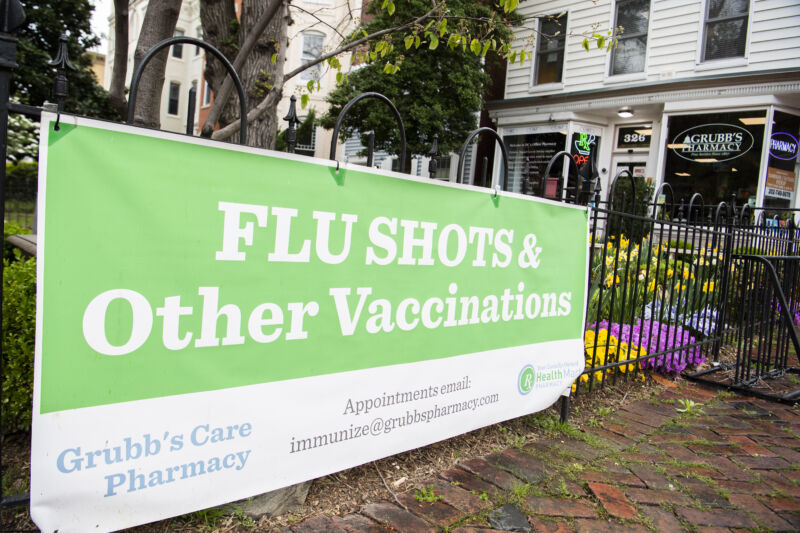 Moderna has given out the first doses of an mRNA-based influenza vaccine to participants in an early-phase clinical trial, the company announced Wednesday.
Moderna ultimately plans to test the vaccine on about 180 people in the Phase 1/2 randomized, stratified, observer-blind trial. The trial will look at safety, different doses, and immune responses.
The vaccine, called mRNA-1010, is designed to target four lineages of influenza viruses that circulate seasonally each year, just like the current quadrivalent flu vaccines on the market. The four virus lineages are those identified by the World Health Organization as the ones to target for disease prevention each year—seasonal influenza type A lineages H1N1 and H3N2 as well as influenza type B lineages Yamagata and Victoria. If mRNA-1010 is shown to be effective against the yearly plague in later-stage trials, Moderna aims to eventually bundle it with three other mRNA-based vaccines to create a yearly, one-stop shot.