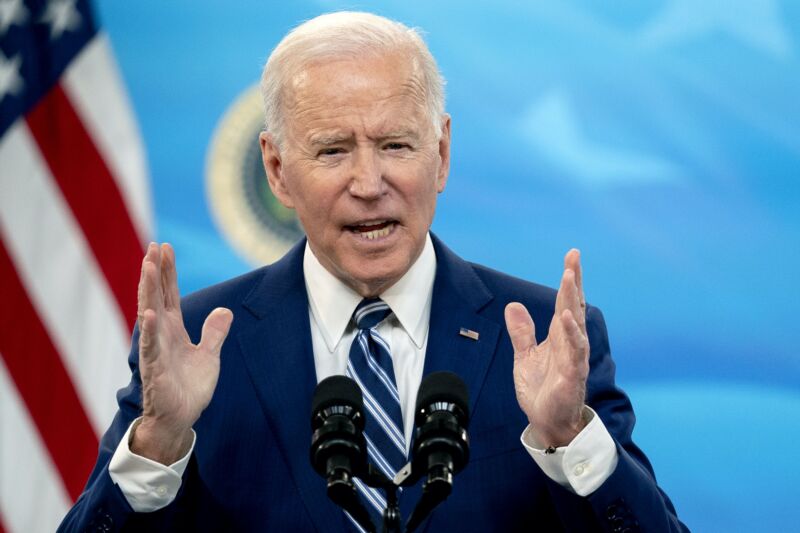 President Joe Biden announced his anticipated executive order today, and it's a sweeping document that seeks to counter rising corporate consolidation and foster greater competition in everything from labor markets to mergers, banking, healthcare, device repairs, transportation, broadband, and more.
"For decades, corporate consolidation has been accelerating," the White House said in a statement. "In over 75 percent of US industries, a smaller number of large companies now control more of the business than they did twenty years ago. This is true across healthcare, financial services, agriculture and more." (We published a separate article today that dives into the broadband portions of the executive order.)
With the order, Biden appears to be positioning himself as an antitrust champion, name-checking famed trust-buster Teddy Roosevelt. That's no surprise—his appointment of Lena Khan as chair of the Federal Trade Commission telegraphed that he would be taking an aggressive approach to consolidation and anticompetitive practices.