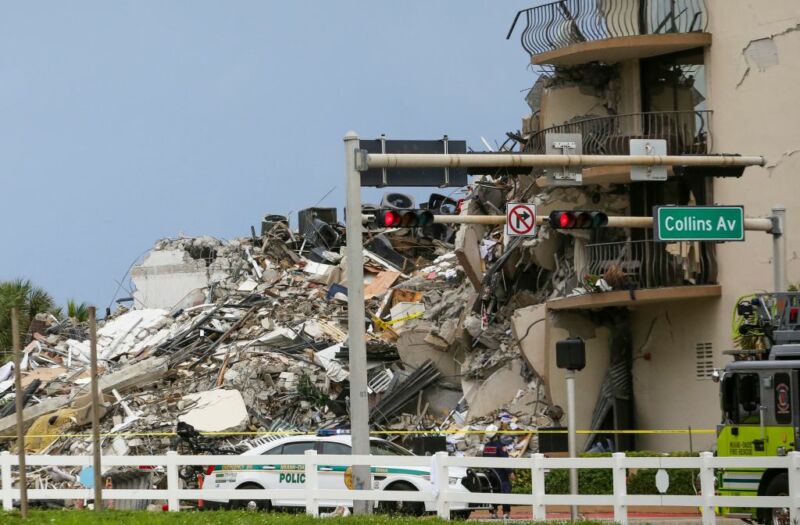 Shortly after the collapse of Champlain Towers in Surfside, Florida, the hunt for answers began. In a rare move, the National Institute of Standards and Technology (NIST) announced that it would be taking the lead in what promises to be a long process investigating the event that took, at current count, 64 lives. The involvement of the NIST—which also led the investigation in the wake of 9/11—could signal coming changes in the United States' building codes. 
The collapse wasn't a product of an earthquake or other natural disaster. While many ideas have been floated to explain the event, it could be a long time before we get any solid answers. Understanding it isn't made easier by the fact that the vast majority of the remains of the structure is just rubble at this point. Yet investigators have ways of determining the factors that led to this massive, tragic disaster—even though the clues have been reduced to tiny pieces. 
The NIST declined to speak on the matter at this point, so Ars reached out to researchers in the field to get a sense of how these kinds of investigations are done.