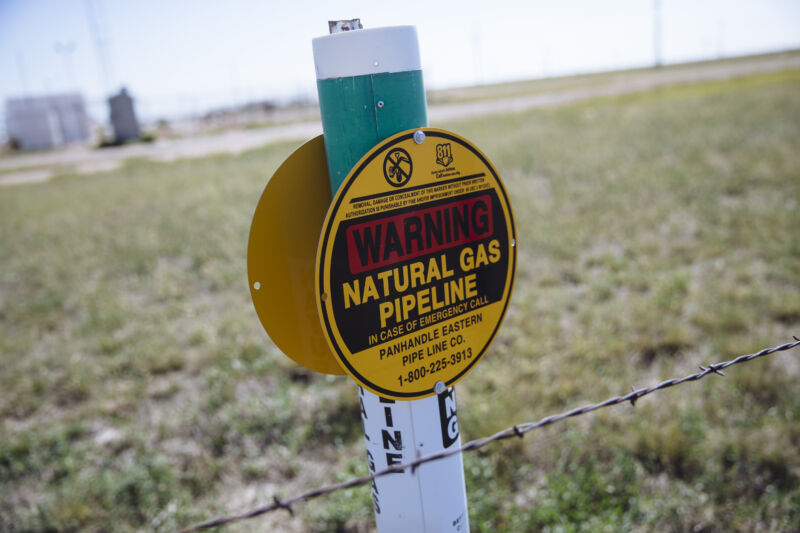 While Texans froze and natural gas-fired power plants tripped offline during a February cold snap, natural gas traders and pipeline companies made up to $11 billion in just nine days. The handsome profits came thanks in part to a system that left utilities and customers dependent on the state's lightly regulated natural gas market, which some are comparing to a black box.
Texas' grid collapsed in the early morning hours of February 15. The incident was caused largely by coal, natural gas, and nuclear power plants that failed due to equipment that was not prepared for the frigid temperatures. Equipment problems at gas power plants were compounded by a lack of supplies. In the days leading up to the blackouts, the chair of the Public Utility Commission of Texas spoke with the governor's office 32 times about natural gas curtailments caused by a shortage of supplies. 
Early gas shortages may have been more severe than previously known, according to a new report by BloombergNEF. In the six days before the outages began, daily Texas gas production dropped by nearly 6 billion cubic feet, almost a quarter of the state's total. That was due in part to producers shutting down wells in advance of the cold weather. Producers' equipment may not have been winterized, either, and fracking requires massive amounts of water, which can freeze pipes and wells. After the blackouts began, gas production dropped another 5 billion cubic feet over the next several days as wells still operating lost power. By the end of the blackouts, almost half of the state's natural gas production was offline.