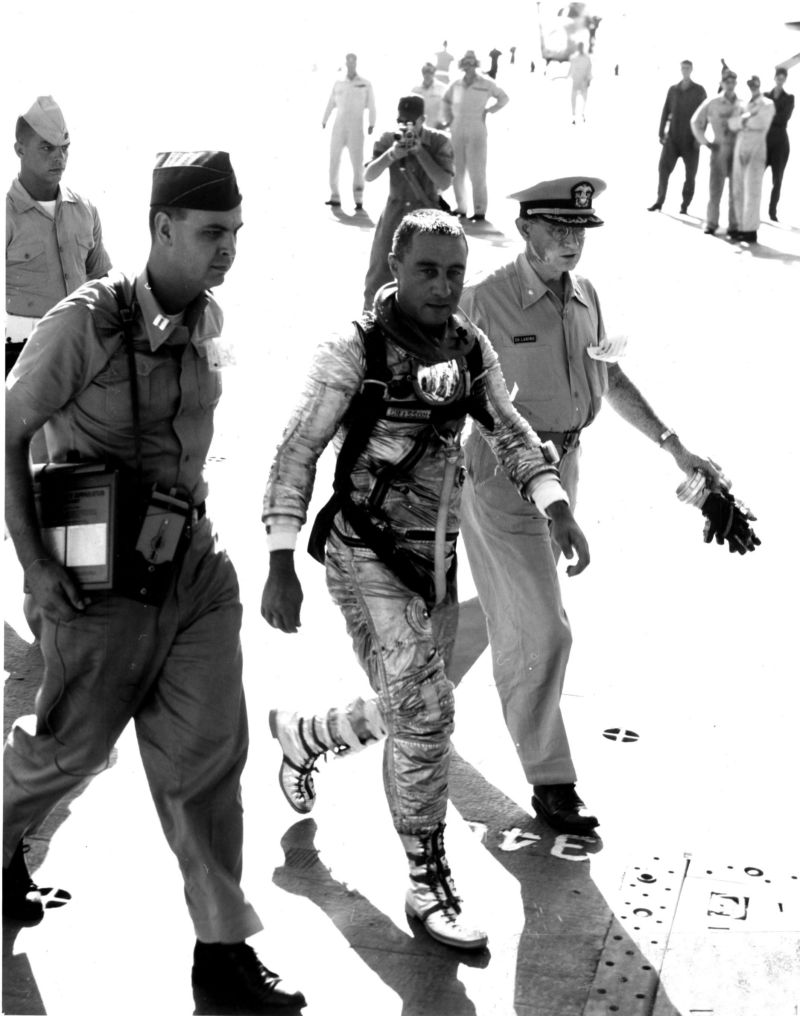 Update, July 17, 2021: When it comes to NASA history, July 21 may not have the same significance as July 20, the date when Buzz Aldrin and Neil Armstrong landed on the moon in 1969. But back on July 21, 1961, another pivotal moment in the evolution of human spaceflight took place when Gus Grissom splashed down in the Atlantic Ocean within a small Mercury capsule—almost drowning in the process. The lessons NASA learned that day and in the following weeks undoubtedly changed the course of human spaceflight. This overlooked event has its 60th anniversary next Wednesday, and as such we're resurfacing Space Editor Eric Berger's examination of Grissom's landing from the Ars archives. This story first published on November 8, 2016, and it appears unchanged below.
Gus Grissom had just entered the history books. A mere 10 weeks after Alan Shepard made America's first human flight into space, Grissom followed with the second one, a 15-minute suborbital hop that took him to an altitude of 189km above the blue planet. After the small Mercury capsule's parachutes deployed, Grissom splashed down in the Atlantic Ocean, seemingly bringing a flawless mission to a close.
Only it wasn't flawless, nor was it closed. At that moment, Gus Grissom almost drowned.