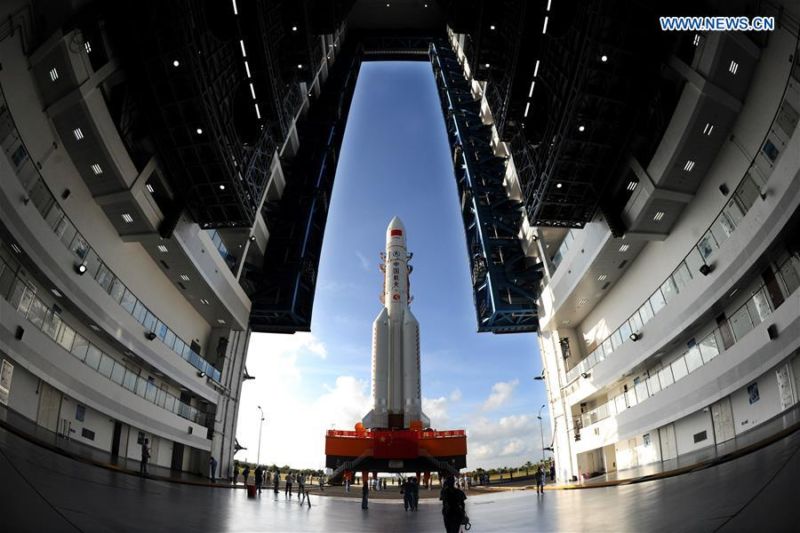 China appears to be accelerating its plans to land on the Moon by 2030 and would use a modified version of an existing rocket to do so.
The chief designer of the Long March family of rockets, Long Lehao, said China could use two modified Long March 5 rockets to accomplish a lunar landing in less than a decade, according to the Hong Kong-based online news site, HK01. He spoke earlier this week at the 35th National Youth Science and Technology Innovation Competition in China. The full video can be found here.
During Lehao's speech, he said one of these large rockets would launch a lunar lander into orbit around the Moon, and the second would send the crew to meet it. The crew would then transfer to the lander, go down to the Moon's surface, and spend about six hours walking on its surface. Then part of the lunar lander would ascend back to meet the spacecraft and return to Earth.