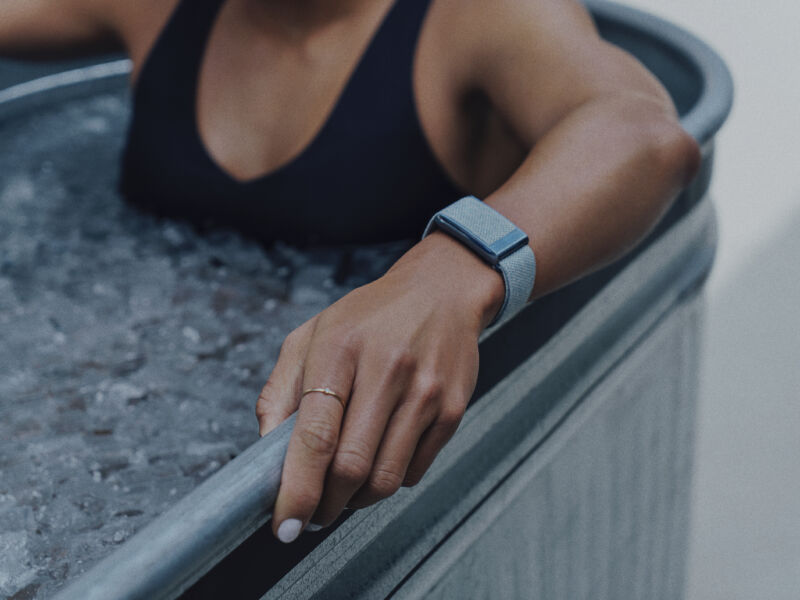 Subscription wearable maker Whoop just launched its successor to the two-year-old Whoop Strap 3.0. The Whoop Strap 4.0 doesn't depart from the company's core goals, aesthetics, or subscription model. Instead, the performance-focused training device gains blood-oxygen and skin temperature monitoring for more accurate health tracking.
Like all of Whoop's Straps before it, the Whoop Strap 4.0 comes free with a subscription to the Whoop app. Starting at $18 per month for 18 months (you pay more for shorter subscription terms), the service offers deep, personalized training metrics, analysis, and guidance focused on training load, rest and recovery, and avoiding injury and overexertion.
The Whoop Strap itself is only meant to collect data. That means there are no screens, no buttons, and no vibrations. The device is simply an observer, and the latest version has shrunk 33 percent while adding SpO2 and temperature sensors into the mix.