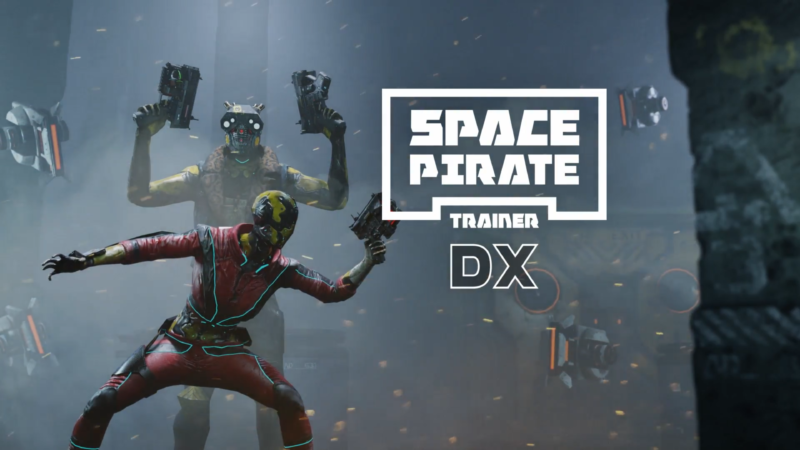 If you already thought the average VR use case was too inconvenient, you are absolutely not the target market for Space Pirate Arena. Later today, this brand-new mode lands as a free update to the five-year-old VR hit Space Pirate Trainer (whose new name, Space Pirate Trainer DX, still only costs $15 and is a fine VR-action option even for the smallest, weakest VR rigs).
Like other popular VR games, Space Pirate Arena requires strapping into a face-covering headset, which is inconvenient enough. In good news, this game's wholly free new mode doesn't require any cables, PCs, or external sensors, owing to its exclusivity to the self-contained Oculus Quest platform. You are, in some ways, quite liberated as this brand of space pirate.
But Arena's playable convenience ends there, as the mode pushes Quest and Quest 2 headsets to their room-sensing limit: an exact 10 m x 10 m square (32.8 ft x 32.8 ft) in your VR lasering room of choice, not a centimeter (inch) less. This is because Space Pirate Arena is a fully blown laser tag facsimile, meant to resemble the real-life zap-a-rama that you might associate with '80s and '90s malls.