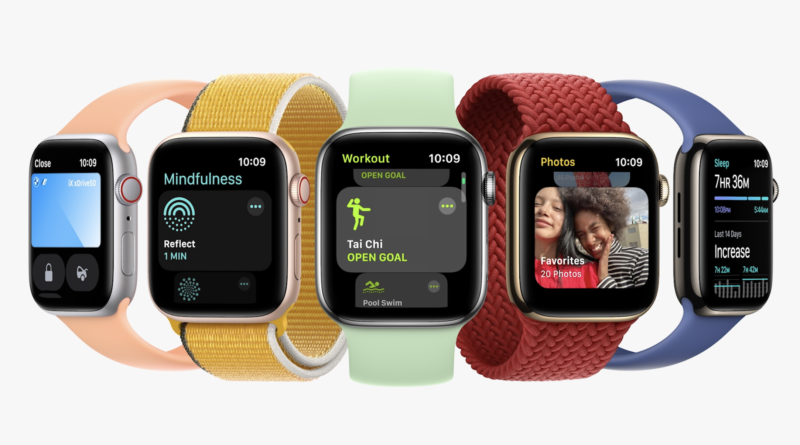 As expected, Apple has announced details about the next version of the Apple Watch. Dubbed the Apple Watch Series 7, it has a new retina display with 20% more screen area, brighter indoor performance, and smaller bezels that are 40% thinner.
Apple says the screen is the most durable "crack resistant" display on an Apple Watch, thanks to "stronger geometry." The Series 7 is also IPX6 dust resistant, a first for Apple Watches, in addition to being "swimproof."
There hasn't been much said with regard to new internals. Apple didn't mention a new chip or any other computing components. But there have finally been improvements to charging speeds. With the new USB-C Apple Watch charger, Apple says the Series 7 can charge from zero to 80% in 45 minutes and achieve eight hours of sleep tracking from just an eight-minute charge. Although Series 7's battery charges 33 percent faster than its predecessor, it still has the same 18-hour battery life as the Series 6.